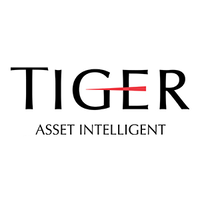 Tariffs, Rate Hikes, Politics…we all need a beer!
The industrial equipment market, and specifically transactions in the beverage and brewing equipment arenas are in a state of flux. Everyone is struggling to find their balance. While some players in the brewing industry are thriving and increasing capacity, others are looking to exit the market. This changing environment is creating a growing and important secondary market for brewing and beverage equipment.
It is no surprise to hear that Tiger Group, a national auction, and liquidation firm, is leading transactions in this space. The Tiger Group has emerged as a front-runner in the general commercial and plant equipment industry and has turned their expertise to the craft beer industry to provide liquidity equipment sales and solutions.
Tiger Group is no stranger to the beverage and bottling world and has executed a variety of deals ranging from a complete water bottling plant to a winery which included processing equipment, the tasting room and more. "Our related experience gives us the insight needed to understand how the value of displaced capacity within this industry works," says Chad Farrell, Managing Director. Our firm's unique approach to valuing assets and success sales structuring, gives Tiger the ability to customize an approach specifically to the brewing and beverage industry.
Craft Brewing equipment is poised to become a trending topic amongst beer enthusiasts. As players exit the market, there has been an increased opportunity to find used equipment which was previously harder to come by. Purchasing this equipment is now more accessible via online marketplaces and second-hand dealers but purchasing from a trusted firm like Tiger could be your best bet.
Most recently, Tiger was engaged to market and sell Mendocino brewing facility as both a complete plant and as a piecemeal auction. The complete brewery operation is ideal for microbrewers and includes: Krones, a Pearson Bottling Line, a KHS Keg line that washes and fills 60 kegs per hour, plant support, a microbrew lab, rolling stock, and even select staff that are available for rehire. The auction will be held on August 28, with bidding opening on August 21. The amazing complete plant option that is available includes the brewhouse, the microbrew lab, the maintenance shop, and tasting room, plus additional items including plant support equipment and memorabilia. More information on the assets and the sale can be found here.
With over 40 years of experience, Tiger's seasoned professionals help their clients identify the underlying value of their assets, monitor their asset risk factors and, when needed, convert assets to capital, quickly and decisively. They provide creative solutions to complex business problems in times of growth, transition, or distress. Their expertise goes beyond the beverage industry and includes retail, wholesale, and industrial markets. Every deal with Tiger is uniquely crafted with tremendous emphasis placed on the development of a well-planned sale strategy and thorough marketing campaign.
"The Mendocino assets provide a great opportunity for new and existing brewers to expand their footprint and purchase quality production equipment at very attractive values", notes John Coelho of Tiger Group. For more information on the surplus assets from Mendocino Brewery or any future commercial and production facility equipment auctions please visit soldtiger.com or call 805-497-4999.