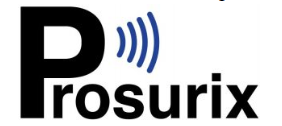 PROSURIX, A SOLUTION FOR AUTHENTICATING WINE & SPIRITS, LAUNCHES NATIONALLY
App developed in Buffalo, NY combats counterfeiting while educating consumers;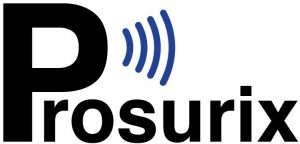 Before you uncork your next bottle of wine or pour your favorite spirit, are you sure the product is what the label says it is? Prosurix is an app designed to help eliminate counterfeit merchandise sales while also educating consumers on the selected product. Prosurix made its national debut last week at the U.S. Wine & Beverage Industry Expo.
Founded in June 2015 by Steve Glamuzina, owner of Georgetown Square Wine and Liquor in Williamsville, NY, Prosurix features patented anti-counterfeiting technology designed to help secure products and give customers fast and easy information on the selected wine or spirit at the point of purchase.
"The selling of counterfeit wines and spirits, especially online, has become a big business," said Glamuzina. "While sometimes spotting fake products can be obvious, for the regular consumer they may think they are just getting a good deal. Prosurix provides a solution to ensure the authenticity of the product and providing specific product details to consumers at the point of sale."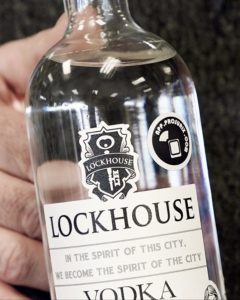 Using near field communication (NFC) technology, manufacturers can track a bottle from the time of bottling to its retail purchase. A Prosurix tag is attached at the time of bottling and encoded with a unique encrypted ID. The placement of the Prosurix tag is designed to make it impossible for would-be counterfeiters to compromise a legitimate bottle. As the bottle travels from bottling to distribution to retail and ultimately to the consumer, the Prosurix tag is scanned at every entry and exit enabling the product to be tracked in real time both for the manufacturer to ensure authenticity and track inventory.
By downloading the Prosurix app free from either Google Play or the Apple Store, consumers can also scan the bottle to receive more information on the product prior to purchase, including video content and product reviews to enhance the shopping experience. Future additions to the app will include a history of products purchased, food pairing suggestions and more.
Over the past year, Prosurix has been piloted at Georgetown Square Wine and Liquor and with Lockhouse Distillery.
"Lockhouse Distillery has been working with Prosurix since almost the beginning, providing feedback on inventory and marketing needs and beta testing the app," said Cory Muscato, partner and current distillery manager, Lockhouse Distillery. "We find a lot of value in Prosuirx's direct to consumer marketing as we are able to share details about the product including fun videos and recipes that we normally couldn't fit on the label. In addition, from an inventory management standpoint, Prosurix generates metrics and data on who is buying and where they are purchasing our products."
"While Prosurix's initial launch has been focused on the wine and spirit industry, the technology has the potential to be used in other items that may be subject to counterfeiting," added Glamuzina.
For more information on Prosurix, visit www.prosurix.com