DOLIUM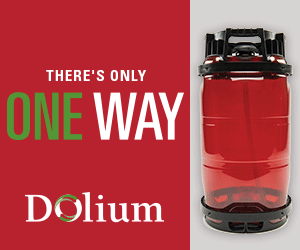 "Elevating the customer experience through the power of draft beverage"
Our founder Albert Wauters is a second-generation Belgian beer man who developed the first generation DOLIUM one way kegs after more than 25 years of R&D and Product Development. And like many great ideas, DOLIUM disposable PET keg was born out of necessity; Albert could not find the solution, with all the features (like full compatibility with current systems, all fittings, 100% recyclable with the highest safety level via a re-closable valve system) he was looking for on the market, so he struck out on his own and brought the first DOLIUM keg to market in 2013.
By offering a user friendly, cost-efficient, and sustainable alternative to stainless steel kegs, DOLIUM® solves the problems many beverage companies face with the high costs of low-rotation markets and long-distance shipping.
Today, DOLIUM has manufacturing and sales in Antwerp, BE, Lincoln, NE, and Beijing, China and distribution partners in 35 countries and a regional head office in the US.
DOLIUM is considered by many to be the standard in one-way packaging solutions to the beverage industry.
Dolium has distributors in all key markets.
Contact us at in[email protected] and we can connect you with one of our distributors
Video
https://youtu.be/nu3xxsL3btE
Location
Global - Antwerp Belgium / Regional - Greater Boston, USA