Bankruptcy Auction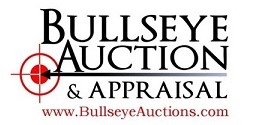 Share this listing
Selling Remaining Assets of Anderby Brewing, LLC
ASSET DESCRIPTION: Selling all remaining assets of Anderby Brewing, LLC. Items being sold include a complete line of Alpha Brewing Operations equipment, 2022 Minnetonka 600L Distill Equip, Ss Brewtech Equipment, 2022 Minnetonka 1300L Fermenter, Pack Leader USA  PL-501, Wild Goose Filling Gosling, XpressFill, Alpha Brewing Operations Keg Washer, Tables and Chairs, Hi Top Tables and Bar Stools, Flatscreens, Outdoor Furniture, Bose Speakers, Dixie Canner Co. Double Seamer, G & D Chiller, Walk-In Cooler, Boiler, UniCarriers Forklift and much more!  For a sample of the items being sold, please click the "All Photos" tab.  A detailed online auction catalog will be posted soon!
LOCATION:
Anderby Brewing, LLC
110 Technology Parkway, Suite 200
Peachtree Corners, GA 30092
ONLINE BIDDING REGISTRATION: Online bidding to begin on Sunday, August 6th at 6 AM.
INSPECTION: Tuesday, August 15th from 10 AM to 1 PM.