Bank Seized Brewery Equipment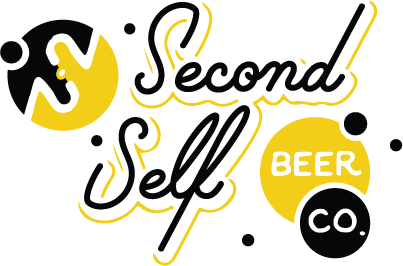 Share this listing

Remaining Assets of Second Self Beer Company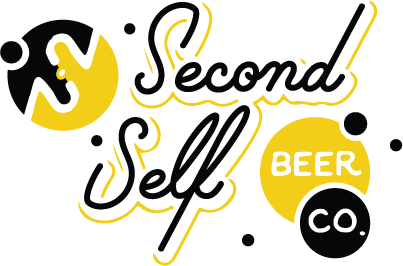 BANK SEIZED BREWERY EQUIPMENT SELLING AT ONLINE ONLY AUCTION
Bank Seized Brewery Equipment
ASSET DESCRIPTION: Selling all remaining assets of Second Self Beer Company. Items being sold include a SMT Stainless Steel Brewhouse w/ Milled Grain Infeed Hopper, 310-Gal Mash Tank (MLT) 350 Gal Natural Gas Boil Kettle, Clean in Place System, (9) 930-Gal Fermenting Tanks, (4) 930-Gal Brite Tanks, 2013 Alfa Laval Centrifuge Model #VNPX 507, Wild Goose 4 Up Inline Can Filling Station w/ Capper & Conveyor System, Proflow Plate Heat Exchanger Model #080-F, Ingersoll Rand R7.5i Tank Mounted Rotary Screw Air Compressor w/ Refrigerated Air Dryer, SKA Fab De-Palletizer w/ Top Level Product Feed, MCE Can Washer & Dryer, (2) Global Misting Fans, Stainless Steel Grain Mill, 2004 Hurst Natural Gas Fired Boiler, RAD Grain Mill, 930-Gal Stainless Cold & Hot Liquor Tanks, Stainless Electric Brewhouse System w/ 20-Gal Mash Tank, 20-Gal Boil Tan and 20-Gal Lauter Tun, 50-Gal Cold Liquor Tank, (5) 30-Gal Whirlpool Tanks on Cart, Kent 3-BBL Fermenting Tank, Portable Nitrogen Filling System, Domino A Series Coder, 2012 OCS Check Weigher, 30′ Beer Pasturization Tunnel, Premier Keg Washing System, 45′ x 30′ Walk-In Cooler, Pro Glycol Chilling System, 6′ x 8′ Walk-In Cooler, Hyster 4,000 Lb. Capacity Forklift, Hyster Electric Pallet Mule, (2) True 3-Door Kegerators and Much More! A detailed online auction catalog will be posted soon!
LOCATION:
Second Self Beer Company
1317 Logan Circle, NW
Atlanta, GA 30318
ONLINE BIDDING REGISTRATION: Online bidding to begin on Sunday, October 1st at 6 AM.
INSPECTION: Monday, October 9th from 10 AM to 1 PM.
You are STRONGLY advised to inspect the items, in person, during the inspection period in order to validate the descriptions and/or photographs in the catalog. Should you have any questions, please contact Scott Schwartz at 404-550-3490 or [email protected] or Rick Sammons at 770-490-0798 or [email protected]
TERMS: All items must be paid in full with a cashier's check, cash or wire transfer. Major credit cards are accepted but will include a 3% convenience fee at checkout. Immediately following the auction, Auctioneer will email each winning bidder an invoice.
REMOVAL: Wednesday, October 11th from 8 AM – 3 PM
Once full payment has been received, removal can begin. Successful bidders are responsible for the removal of all purchased items. Please do not assume there will be boxes, hand trucks or assistance with packing or loading. Failure to adhere to the posted times for removal, will incur additional expense. Payment must be received no later than 3 PM on October 11th.
COI – IMPORTANT NOTE: Certain items marked "COI Required for Removal" must provide a Certificate of Insurance for liability up to $1,000,000. COI must be sent to and approved by Bullseye Auction prior to prep or removal of the items.
ADDITIONAL TIME – Additional time is available for removal of the larger items ONLY. All large equipment must be removed no later than October 20th, 2023.
LEGAL CONTRACT – Your participation in our auction is your acknowledgement and acceptance of the terms and conditions presented here. Your failure to adhere to any of these terms and conditions may constitute a breach of contract and may cause irreparable harm to Bullseye Auction & Appraisal and/or our client. In this event, we and/or our client(s) may attempt to recover any financial or other damages by pursuing any action afforded by law.
SALES TAX: Applicable sales tax will be added to all assets UNLESS proper tax-exempt forms are brought with you to the auction, NO EXCEPTIONS.
BUYER'S PREMIUM: There is a 10% Buyer's Premium for this auction. Example: For a high bid of $1,000, a 10% buyer's premium of $100 will be added making the purchase price $1,100.
BUYER'S NOTE: All items are being sold "AS IS, WHERE IS" with no warranties expressed or implied. Buyers should carefully verify all items and make their own decision as to the accuracy thereof before relying on the same. Items may be added or deleted without notice. All items subject to prior sale. Online bid increments are at Auctioneer's discretion. All sales are final.
SALE MANAGERS:
Scott Schwartz at 404-550-3490, GAL# 2643
Rick Sammons at 770-490-0798, GAL# 3575
SELLING IN CONJUNCTION WITH: 
The Dobbins Company
Rick Dobbins at 404-352-2638 or [email protected]
1108 Old Chattahoochee Avenue, NW
Atlanta, GA 30318
www.DobbinsCompany.com