ABE Beverage Equipment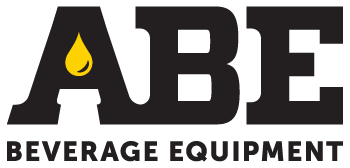 You need reliable equipment to produce and package your craft beverage, and a knowledgeable team to support you and your investment. ABE Beverage Equipment offers complete equipment solutions to produce and package your beverages, and unwavering customer support for the life of your equipment.
For more information, call our team at 402-475-2337 or simply request a quote. Our tenured sales team will help you determine your equipment needs and work through everything that you need to start or to expand your business. You will work with our engineers to determine any customization to best fit your needs and your space. We guide you through the entire process with layout and engineering services from degreed engineers, and startup and training and support from our experienced customer service team. Let us handle your equipment solution so that you can focus on your craft.
Mission
ABE Beverage Equipment will drive cutting-edge innovations and industry-leading service to ensure entrepreneurs can maximize their opportunities to succeed.
Video
https://www.youtube.com/watch?v=tNjB7l7mXBQ
Location
2001 SW 6th St. Lincoln, NE
Listings by ABE Beverage Equipment